We won't stand for sore throats and sleepless nights. Young professionals are making their debut into the adult world. They're fast paced go-getters who make time for every menial task thrown at them--except getting sick. With a laundry list of responsibilities, coffee runs, and copy machine battles, they're #sickofbeingsick.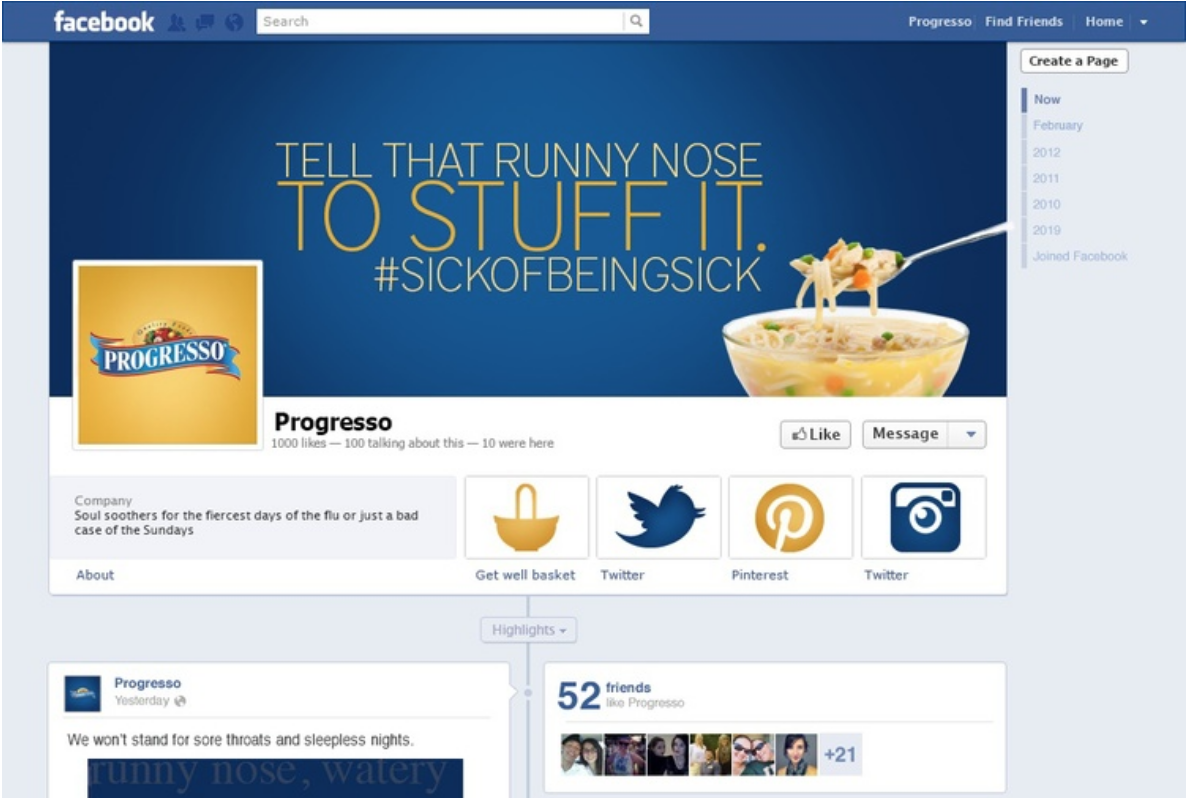 Twitter - It's your turn to give that cold a pounding. Whine when you sneeze and complain when you cough. Tweet when you're feeling pathetic #sickofbeingsick, and win a free year of Netflix by being our favorite post of the month.
Instagram - We're all in this together. #sickofbeingsick. Whether you're hiding under the covers or toughing it out at work, we're here to hear you whine. On the rocky road to recovery, no one gets left behind.
Pinterest - Take your life back. #sickofbeingsick. Don't let your cold take control. Perfect your hibernation station with a quick slip of the blinds and a line-up of movie faves.
Send your loved ones a dose of home - Your bedside manner fits snugly in a basket full of soup, tissues, and other essentials. A pre-made or custom basket makes miles apart feel like down the hall.